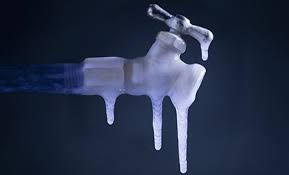 If you walk in to discover Old Faithful in your basement, the first thing you should do is shut off the main water supply to minimize flooding or the main shut off that services your pump system if you are on a well. Next, call Vortech.
We receive dozens of calls in the cold season with respect to frozen pipes both in buildings as well in the ground and often within well systems and pump houses. There is a process to restoring your water source however should there be a pipe burst here's what we suggest.
Immediately dry out by removing as much water as possible using mops, sponges, towels, and a wet/dry vacuum. To minimize mold, mildew, and other moisture-related problems, run a dehumidifier in the space until it's very dry.
For big messes, call your insurance agent. The good news is that most homeowners insurance covers burst pipes and the resulting water damage.