We provide fast, reliable gas or electric water heater installation for any residence or business.
It may be difficult to determine whether or not your water heater needs replacing. If you are encountering water heater issues, such as, hot water interruption, inadequate hot water, rust-colored water, water which exhibits a sulfur ("rotten egg") smell, whining, rumbling or popping noises, and water leakage around the base of the water heater, call Vortech. Shut off your water heater. Turn off power to an electric water heater with the shut off button, or by turning off the circuit breaker. Turn a gas water heater valve to "pilot" setting or off. Shut off the water supply to the water heater. This deactivates power or water supply to the heater.
A water heater utilizes a series of components to coordinate water levels, water temperatures and water pressures within a closed system. The backflow preventer serves as one of the check valves responsible for water pressure levels. Problems with a backflow preventer can cause significant damage to a home or business' water heater plumbing system.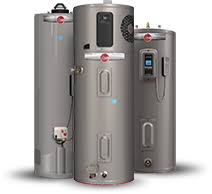 Our trained technicians will first conduct a water heater inspection to determine whether or not water heater installation is necessary. If replacement is necessary, our expert water heater technicians will work one-on-one with you to begin a fast, efficient, and affordable water heater installation for you. In order to prevent water heater issues, such as major leaks, regular water heater inspections are recommended to ensure your water heater is in proper working condition. If your heater is 10 years or older we always advise putting your money towards a new tank as on average glass lined water heaters last anywhere from 7-12 years.
At the first sign of any water heater problem, including: water pressure inconsistency, polluted water, water back up, signs of rot, or other plumbing issue, call us right away. We're available 24 hours a day, 365 days a year to solve all your plumbing needs.